The Return of "5 For Fighting…," Cover-on-Demand with Matt Sucich, and Banta Video Premiere
February 11, 2016 9:02 pm
It's been several months since A-Sides ran its signature series (not necessarily signature by the way) with John Ondrasik AKA Five for Fighting. Between the daily grind of everyday life and the holidays, we sort of lost touch with the one-man army of hits and poignant songs.Thankfully, the singer/songwriter has no hard feelings, and we're back to where we should be… here's "5 for Fighting with…" Five for Fighting: February 2016 edition.
John, it's been quite awhile since our last segment. Describe in length how much you've missed talking to me and what you've been doing to kill time between these interviews.
Dating Mr. B-Sides.
Burn. How many New Years resolutions have you broken already?
None…I have:
1. Hit the gym every morning at 5:00
2. Lost 10 pounds
3. Read War and Peace
4. Climbed Machu Picchu
5. Stopped using "LOL"
6. Learned French
7. Forgot French
8. Ran a Marathon
9. Flew in a Hot Air Balloon…
I'm also running for President.
Describe the current political race.
A liar, a socialist, and a clown go into a bar…
You've been on the road a bit – what are your next plans in music, and on an unrelated note, this Saturday?
Symphony Shows/Piano w/Quartet Shows/Various Key Note Talk Concerts/Two Musicals/Co Writes/Blah Blah Blah…I did co-write a song for Jordan Smith, winner of The Voice that will be coming on his record. I'm disappointed in you, if it's Saturday and it's hockey season, you know where I'll be.
Truth. Lastly, in Adele's "Hello" she's calling from "the other side." Is this a Star Wars reference?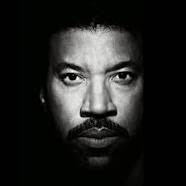 "ADELE, I AM YOUR FATHER!"
Thanks John. Now I can tag Adele and Star Wars and get some more hits.
---
COVER-ON-DEMAND
Matt Sucich is a prolific singer/songwriter who hails from Prince Akeem land AKA Queens. Last year, he dropped a bunch of singles and compiled it into an album entitled
Stripping For The Blind/A Short Form Collection of Songs
. A full
A-Sides
interview and performance will "air" later this month, but for now enjoy Sucich in our sub-series "cover-on-demand" in which he puts his own personal spin on a Counting Crows tune.
Video Premiere
A-Sides doesn't premiere music videos often, but when I/we do it's usually for good reason. Below is the new vid from LA indie band Banta for their single "Someday." The song is off their full-length debut album Dark Charms, which drops April 15 (urgh! tax day!) The video, directed by Justin Bauer , is just as striking as the song, which comes off as very Stevie Nicks to me, and melikey. Of the video, lead singer Sharaya Mikael, said, "I've been a fan of Justin Bauer's visual art for sometime. We were very excited that he wanted to work with us. He doesn't typically direct music videos, so this was a fun experiment on all sides.
I feel like he was able to visually capture the essence of the song, in this tension of waiting for the next thing, but it never really seems to get there quick enough. Its a bit of a tease."
About A-Sides with Jon Chattman:
Jon Chattman's music/entertainment series typically features celebrities and artists (established or not) from all genres performing a track, and discussing what it means to them. This informal series focuses on the artist making art in a low-threatening, extremely informal (sometime humorous) way. No bells, no whistles — just the music performed in a random, low-key setting followed by an unrehearsed chat. In an industry where everything often gets overblown and over manufactured, Jon strives for a refreshing change. Artists featured on the series include Imagine Dragons, Melissa Etheridge, Air Supply, Joe Perry, Alice Cooper, fun, Bleachers, Charli XCX, Marina and the Diamonds, and Bastille.