Playing "Mind" Games with Knox Hamilton; Sharing "Holidays" with The Lonely Wild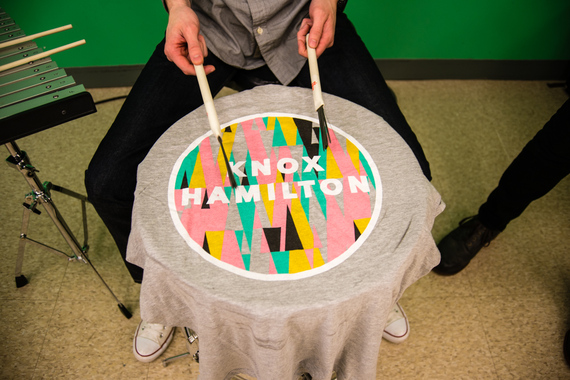 Photo and video by alyebcarlevaro.com

A year ago, Knox Hamilton played A-Sides and I called them the next big thing. Their song "Work it Out," at the time, had been reaching near-Adele levels on alt-rock radio and they just seemed to have the "it factor." Don't tell Brie Larson I said that by the way. Anyway, the song ended up reaching 3.5 million streams worldwide, and the Little Rock, AR band are far from done. I mean why would they be?  They just dropped their debut EP. Why would I even mention it? Why would they stop there? That's dumb, Jon. Retract that last sentence or move on with your attempted wit. Oh, and stop talking to yourself.
Let's get back to the band (Boots and Cobo Copeland, and Drew Buffington), and their aforementioned How's Your Mind debut, which was produced by Tim Pagnotta of Walk the Moon and Neon Trees fame. That dude is a winner. So are these guys. No one-trick pony here, the band's four-track EP (yes, it includes "Work it Out") shows why they're destined for great things and why festivals like to have them on their respective lineups. Case in point: they've already played Bonnaroo and Firefly to name two. Earlier this month, the band performed a pair of tunes and chatted with Chattman an A-Sides filming at the Music Conservatory of Westchester in White Plains. It was just, in a word, swell.
"How's Your Mind"

"Work it Out"

Interview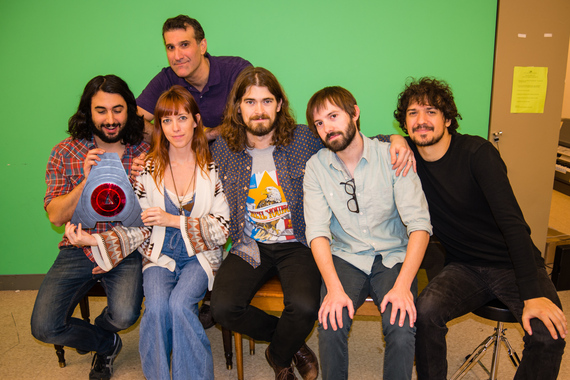 The Lonely Wild
Photo and videos by alyebcarlevaro.com
We live in a post-Mumford world where so many indie folk-rock artists get labeled just that: a post Mumford & Sons indie folk rock band that hardly breaks from the pack. The description usually stops there, and many times, it's on-point. In the case of The Lonely Wild, however, it's way off like a Charlie Brown fastball. Yes, they're indie folk but there's far too much weight to simply write them off as a Marcus band of brothers clone or result of their mainstream rise. Take Wild's recently released sophomore album Chasing White Light , which very well might be the soundtrack to your winter 2016. I say this, because the band proclaim their rich work as a "death album." Morbid yes, but honest. I picture January snow when I listen to it. The whole album is sometimes sad (perhaps better to say poignant), but there is an underlying theme of hope and acceptance.
The Los Angeles-based band stopped by the Music Conservatory for an A-Sides session and sleighed it. That's an intention play on words because one song they performed is "Holidays." It's so utterly original to say "sleighed" isn't it? Banner day, Jon. Oh who cares, let's focus on the music.
"Holidays"

"Running"

Interview

A-Sides' "Delve Into Twelve" Countdown
Each week A-Sides unleashes its top 12 tracks of the week AKA the "Delve Into Twelve" based on the following contributing factors: songs I'm playing out that particular week (no matter when they were released — think overlooked songs, unreleased tracks and old favorites), songs various publicists are trying to get me to listen to that I did and dug a bunch, song posts and trends I've noticed on my friends' Facebook walls and, most importantly: what my toddler is currently enjoying thoroughly with an assist from my infant.
About A-Sides with Jon Chattman: Jon Chattman's music series features celebrities and artists (established or not) from all genres performing a track, and discussing what it means to them. This informal series focuses on the artist making art in a low-threatening, extremely informal (sometime humorous) way. No bells, no whistles — just the music performed in a random, low-key setting followed by an unrehearsed chat. In an industry where everything often gets overblown and over manufactured, Jon strives for a refreshing change. Artists featured on the series include Imagine Dragons, Melissa Etheridge, Air Supply, Joe Perry, Alice Cooper, fun, Bleachers, Charli XCX, Marina and the Diamonds and Bastille.
Stay Connected:
http://ThisIsASides.com
https://www.facebook.com/ThisIsASides
http://www.twitter.com/thisisasides