July's "5 for Fighting with… Five for Fighting"; Boston Gets Converse'd; Meet "That Brit Guy"
What if John Ondrasik AKA Five for Fighting agreed to do a monthly Q&A with yours truly? What would it look like? Would the questions delve into his personal and professional life in such a way it'd reveal layers of the singer/songwriter you haven't read anywhere else? Would his answers be as meaningful and heartfelt as his songs? Actually, what if this entire opening was simply a way to segue from Ondrasik's song "What If" to our next installment of 5 for Fighting with…Five for Fighting. Yep, that's it.
It's a new month, A-Sides is pleased to welcome back Mr. FFF for the latest round of irreverently irrelevant questions and answers. Follow below, and ask yourself not "what if?" but "what the?"
What's a typical Ondrasik July 4th barbecue like? What condiments do you go heavy on?

We don't BBQ any day, much less July 4th. You need to lay off Game of Thrones.
Keeping with this theme, how hard will it be to contain yourself from singing Katy Perry's "Firework"?
It's hard to resist any lyric leading with, "Do you ever feel like a plastic bag"…and the magical chorus reflection of "Make 'em go, "Aah, aah, aah…You're gonna leave 'em all in awe, awe, awe"
That said, I'm more into Katy's Dad Steve. Journey songs are perfect for July 4th because "Summer Nights" appears at some point in every Journey Song – even pre-Steve Gregg Rolie Journey! I wish the whole family, Katy, Steve, Christina, and the band Perry would join together for a Perry Como cover record. It would be killer.
That's a lot of Perrys. Speaking of which only not really, the sequel to Magic Mike is about to come out, why aren't you or I in it?
You just can't see my face. It's amazing the kind of cash you can make as a lower extremity nude body double.
Speaking of movies,Terminator Genisys is sure to be a huge hit. Were you disappointed to find out that they spelled Genesis wrong on purpose and the film had nothing to do with Phil Collins?
There is a bit of Phil Collins in all things. How can you not know that? I'm 100 percent Serious.

This month also marks the All-Star Game in baseball. As a sports fanatic, do you think Major League Baseball should add the DH in the National League? On an unrelated note, how many ingredients are in a hot dog?
Hot dogs have a higher rate of diminishing returns than anything in the galaxy with the exception of ABBA Songs. Alas July is the DOG DAYS of sports: no NHL (Congrats Hawks), no NBA (Congrats Warriors). I'm up for anything that would make MLB more compelling and faster. How about we allow one roided up hitter per team? We could call him the HGHDH!
Cool News Department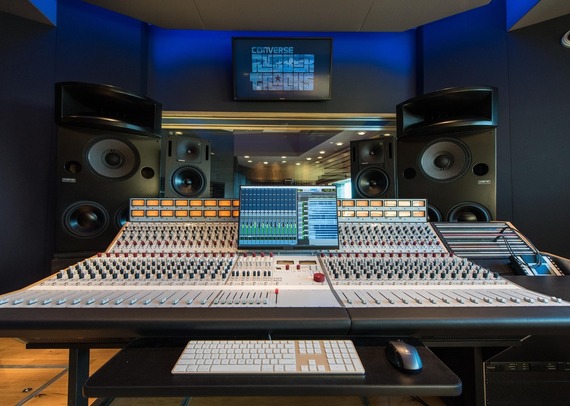 We all know by now Converse is more than a sweet pair of Chuck Taylors. Taking it up a notch, Converse Inc. is holding the grand opening of Converse Rubber Tracks in Boston today. The new recording studio, which is located right by their new world headquarters on Boston's Lovejoy Wharf, will essentially be a mecca for up-and-coming acts all over the world. Specifically, they'll be able to record original music with engineers and producers at no cost. Off topic, I better get with the program and start learning how to play music. Anyway, the new 1,100 square-foot studio is the first in New England. The flagship studio is in Brooklyn with a second studio in São Paulo, Brasil.A-Sides is hopeful a collaboration of some kind is in the cards.
John Ondrasik is hilarious, and I've been told I'm moderately funny. Chris Williams, on the other hand, gets paid to be funny. Neither Ondrasik or I do. I actually don't get paid much for anything, but I digress and will call my therapist. Back to Williams. Since 2012, the British comedian has lived in New York City, and worked the stand-up circuit with a "Love Your Accent" gimmick. The idea behind it is upon moving to the Big Apple, Williams was struck by home many people told him just that.
"It was the first thing Id hear in most conversations," the comedian explained. "Over my time here, the phrase developed into something more…it is the thing that makes you unique and special. [It] looks at identity and how I rediscovered myself over my time here."
Williams performs across all of New York City including Gotham Comedy Club, Broadway Comedy Club and New York Comedy Club, and has hosted many of them. Aside from comedy, "that Brit guy" has also been a successful DJ for over 15 years. He has also moonlighted as an A-Sides cameraman. On July 3, he will record his first comedy album – fitting called Love Your Accent – at Otto's Shrunken Head in New York City. It'll be his first recording and his adieu to the city. He and his wife Fiona will be moving to Dublin later this summer. Anyway, I caught up with the funny guy, and asked him some stuff.
How'd you end up in the states?
I fell in love – I met a beautiful Irish woman a few weeks before she moved to New York [for] work. We did the long distance thing, and yes it was very expensive but so worthwhile. (The concept of long distance is very different in New York; from what I understand, if you live more than 15-blocks away, it's too far and won't work out!) We dated for less than nine months, and that was it. I knew she was the one. I asked her to marry me in April 2012 and we got married three months later.
That's a lovely – almost When Harry Met Sally story. How'd you end up doing comedy?
I wanted to try something new. What is New York City famous for? Stand-up comedy! So I started with a writing course at a comedy club, where for two months, I worked on putting material together and performing (often rewriting and reworking stories, over and over again). Once I completed this, I went to some open mics to "road-test" it. Then, through some of the contacts I'd made, I was asked to do some real shows in Greenwich Village. From there, I started making more contacts and now I regularly host and perform shows all over the city.
My mum still asks where this all came from, because as a child I was very shy. I think it started back in the '90s when I started DJing. The clubs got bigger and bigger and I ended up hosting. Standing in front of 3,000-plus people is easy when you have big records to play. With stand-up, there is nowhere to hide: spotlight, microphone and your words!
How would you describe your "brand" of comedy?
Observational. As a 39-year-old married man, who is a long way from home, it's all about seeing the world and taking stock. Everything I talk about is a true story – from how Fiona and I still mess about on the sofa, the unique way I met Spike Lee, and realizing that my national anthem is just OK. I mean America has 'Star-Spangled Banner' – a rousing song from the battlefield about a flag in the ground which is still there the next day. My national anthem is 'God Save the Queen'. We ask an imaginary person to look after a little old lady.
To hear more of Williams' stories, click here, here, and here.
A-Sides "Delve Into Twelve" Countdown
Each week A-Sides unleashes its top 12 tracks of the week AKA the "Delve Into Twelve" based on the following contributing factors: songs I'm playing out that particular week (no matter when they were released — think overlooked songs, unreleased tracks and old favorites), songs various publicists are trying to get me to listen to that I did and dug a bunch, song posts and trends I've noticed on my friends' Facebook walls and, most importantly: what my toddler is currently enjoying thoroughly with an assist from my newborn.
About A-Sides With Jon Chattman:
Jon Chattman's music series features celebrities and artists (established or not) from all genres of music performing a track and discussing what it means to them. This informal series focuses on the artist making art in a low-threatening, extremely informal (sometime humorous) way. No bells, no whistles, just the music performed in a random, low-key setting followed by an unrehearsed chat. In an industry where everything often gets overblown and overmanufactured, Jon strives for a refreshing change. Artists have included fun., Charli XCX, Imagine Dragons, James Bay, X-Ambassadors, Joe Perry, Gary Clark Jr., STP, American Authors and many, many more!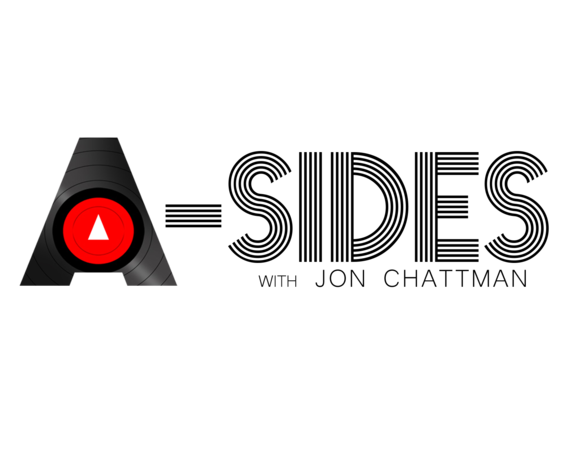 Stay Connected:
http://ThisIsASides.com
https://www.facebook.com/ThisIsASides

https://twitter.com/thisisasides

Tags:
5 for fighting with five for fighting
,
a-sides
,
abba
,
Chris Williams
,
converse rubber tracks
,
converse rubber tracks boston
,
Delve Into Twelve
,
Five For Fighting
,
John Ondrasik
,
journey
,
katy perry firework
,
Magic Mike XXL
,
MLB All-Star Game
,
Otto's Shrunken Head
,
Steve Perry
,
Summer Nights
,
terminator genisys