Full Devil Jacket's Josh Brown Talks of Bones and Rebirth
As they say The Song Remains the Same, and in this case, it's true even 15 years between albums for Full Devil Jacket. Valley of Bones, the long-delayed, very-much-appreciated follow-up to the band's 2000 acclaimed debut album, picks up where the first one left off but perhaps a little tighter with some more weight and less grunge.
Full Devil Jacket were rising faster than a helium balloon attached to a feather before front man Josh Brown's drug addiction got the best of him. After hits – most notably "Where Did You Go?" – and playing Woodstock '99, the band disappeared and Brown nearly faded away period – nearly dying from a heroin overdose. You can read all about this on the Interwebs so I'll stop there and talk more about his recovery. Following the near death experience, Brown formed the Christian band Day of Fire, which successfully toured for five-plus years. He also wrote and toured with Daughtry.
In an exclusive interview with A-Sides, Brown said he never thought a Full Devil Jacket reunion would ever happen. But, from tragedy came triumph. After the 2010 death of guitarist Michael Reaves from prostate cancer, the band reunited for a fundraiser, which led to the band's resurrection, resurgence, and Valley of Bones. Rather than expand on it, I'll let Brown speak for himself. Read on.
Welcome back, man. Your career – past and present- has been a seesaw of joy, pain, sorrow, regret, and forgiveness. This album, however, seems to teeter more toward reflection and hope. Would you agree, and can you explain the process of finally getting this album made and the obvious weight it carries with it?

I think I've always been going toward hope on all my records. This record right here, dealt with years of hardcore reflection: the bad choices, and getting through that. But, there is hope, man. I learned much of my life is in control and many aspects are uncontrollable. I can definitely control my decisions.
Look, I've got to feel it to make it real. Basically, I just wrote my life experience for the album. I live on the edge. I also have a very addictive personality in whatever aspect. It can take you in some good places and can take you to some crazy places. Over the last three or four years, I've just been collecting songs. It's been traumatic, but cathartic. It's total therapy. Because of the life I've lived, and the experiences I've had, I can always go back to those places. I've got a lot of experience in life -good or bad decisions I can always fall back on. When I write, it's got to be place of experience. You can't write about something that's catchy just because it's fun. Others do it, and that's fine but I can't. I'm writing things that move me.
It takes a lot to pick yourself up, and it's usually more than one person or one event that helps get you up and running again. Who do you credit most with not just getting clean but getting refocused?
Moving back to Jacksonville from Texas, my hometown, there was just friends and family everywhere. People just wanted to see me [healthy]. The realization of understanding how much people in the city cared about me, I credit it to that. There's also Keith Foster, my drummer, and he's the one who pushed me to do another Full Devil record. Mike Reaves passing away really woke me up to the fact that these friendships don't last forever.
Looking at it now, it's been an amazing journey from this record to the last.
It's hard for me to believe the record's done even now. It was a two-year process of just taking ideas and turning them into band songs then recording it. With my life and the kind of life crisis I had and coming back and beginning again, it's an amazing journey. It's a rebirth.
The album title Valley Of Bones takes on various meanings. Can you tell me how you ended up with this title and if another one was in play beforehand? On a related note, you guys really haven't missed a beat. It sounds like the follow-up record except it's taken over a decade to get out.
It plays the same way. It's kind of like the next day but it took 15 years. "Valley of Bones" – the song was one of the last songs to come out – and it was just magical how it came out. Everything about that song, the way it was written, the drum track we laid down, it just felt right. We didn't even think about it. It was a song about ending a long relationship and the beginning of a new life after that. It's a story out of the scripture. I wasn't thinking it at time, but it's really about rebirth. It's just so natural.
Kickstarter literally kickstarted the project – it must've been pretty amazing to engage your fanbase on a level you couldn't back in the early days of FDJ, right? There was no social media back then unless you count AOL Instant Messenger, which no one should.
Pride and frickin' arrogance make you less of a human being in my book. Social media is just another extension of the stage. It's just a gathering place for similar people with similar ideas. Music brings people together. I think it's great. For a short time in my life, I thought playing music was about getting a record deal. I thought I was Axl Rose for 15 minutes. A record deal doesn't make you a better person. You evolve. It was a shot of adrenaline to learn people cared about my music and helped me raise money for it.
The album meshes all the best of 1990s alt-rock and alt-metal along with a few new tricks. Please tell me we won't have to wait another 15 years for the next album.
Ha ha. I think there's a leap year coming up so you'll have to wait 30 years. No, the goal is just to continuously put out music. I've finally learned the music business doesn't define who you are as artist. It's art and concept.
See FULL DEVIL JACKET on tour this summer w/ HINDER
June 7 – Lubbock, TX (Jake's Backroom)
June 9 – Houston, TX (Scout Bar)
June 10 – Baton Rouge, LA (Varsity Theatre)
June 12 – Kansas City, MO (KC Live! / Power and Light District Outdoor Stage)
June 13 – Sauget, IL (Pops)
June 16 – Detroit, MI (St. Andrews Hall)
June 17 – Columbus, OH (Newport Music Hall)
June 19 – Cincinnati, OH (Bogarts)
June 20 – Marietta OH (The Adelphia Music Hall)
June 21 – Indianapolis, IN (The Vogue)
June 23 – Nashville, TN (Exit In)
June 24 – Macomb, IL (The Outskirts)
June 26 – Amarillo, TX (Midnight Rodeo)
July 4 – Jackson, TN (Fairgrounds)
July 7 – Columbia, SC (Music Farm)
July 9 – Lancaster, PA (Chameleon Club)
July 10 – Patchogue, NY (The Emporium)
July 11 – Pittsburgh, PA (Altar Bar)
July 13 – Cleveland, OH (Agora Ballroom)
July 14 – Battle Creek, MI (The Music Factory)
July 16 – Rockford, IL (District)
July 17 – Chicago, IL (Concord Music Hall)
About A-Sides With Jon Chattman:
Jon Chattman's music series features celebrities and artists (established or not) from all genres of music performing a track and discussing what it means to them. This informal series focuses on the artist making art in a low-threatening, extremely informal (sometime humorous) way. No bells, no whistles, just the music performed in a random, low-key setting followed by an unrehearsed chat. In an industry where everything often gets overblown and overmanufactured, Jon strives for a refreshing change. Artists have included fun., Charli XCX, Imagine Dragons, Alice Cooper, Joe Perry, Gary Clark Jr., American Authors, Echosmith,and many, many more!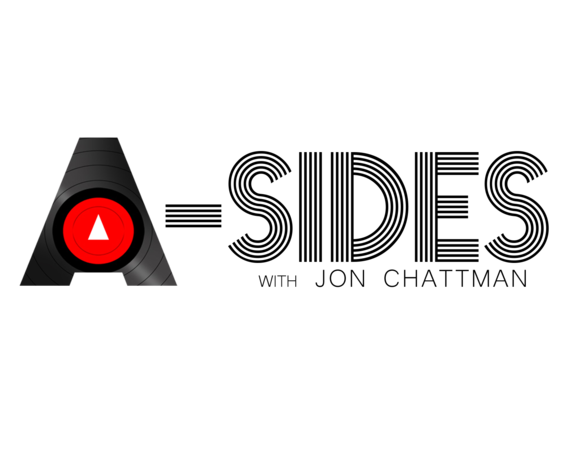 Stay Connected:
http://asidesmusic.com/
https://www.facebook.com/thisisasides
https://twitter.com/ThisIsAsides