Ed Kowalczyk – Live, Candid, and Still "Throwing Copper"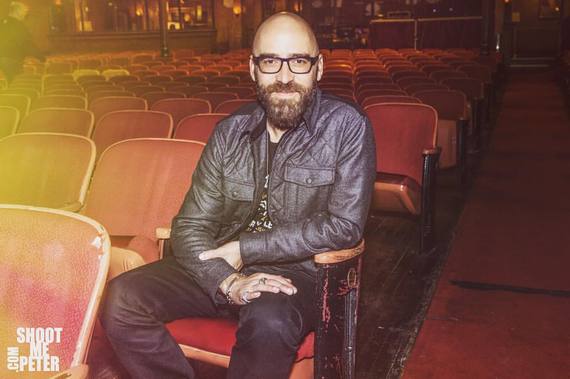 Photo and videos by shootmepeter.com
"Selling the Drama." "I Alone." "All Over You." "Lightning Crashes" – of course. In 1994, the alt-rock band Live released its second album Throwing Copper, and almost instantly it became a classic of that rocky-radio-friendly era.
Music is funny. Like nothing else in the world, hearing a song, a chord, a lyric, or a full album, can automatically transport you back in time like Marty McFly in an orange puffer vest. "Throwing Copper" does that for so many people – myself included. Personally, it reminds me of a friendship that spanned Pre-K to college. On rides up to college, my longtime bud Steve would overplay cassette after cassette.
Weezer's "blue" debut. Letters to Cleo's "Aurora Gory Alice." Pearl Jam's "Vs." The trophy winner, however, was Throwing Copper. There were no duds. Every song and each lyric from frontman Ed Kowalczyk resonated – from the singles to deep cuts like "Top" and daily worker anthem "Waitress." Leave some change would you?
Anyway, Steve introduced me to Live – a rarity since I'd usually hooked him on rising bands – and I was hooked. We caught them live many times, and "I Alone" took on sort of a life of its own for Steve. So enamored by the eccentric movements of Kowalczky in the video, he'd mimic them no matter where we were. It could bust out at a stop light, a movie, or – and mostly – a bar. The song didn't even have to be playing to get him going. You could just wind him up and he'd go all "I Alone" Ed on us.
So who cares, right? Let's get to the part where we talk about how A-Sides landed Kowalczyk for a session. Well, it paints a picture of a musician who's impact was felt then and deeply felt today. My friend Steve died in 2004, and any time a Live song comes on the radio (it still does), I'm constantly transported back McFly style. You never get over the loss, nostalgia has a powerful way of easing the pain. I'm sure I'm not alone in sharing a story about the power of music so let's get on with it.
The original Live line-up is no more, and hasn't been for awhile. A drawn-out lawsuit between Kowalczyk and his former band mates was recently settled, and honestly doesn't matter. Kowalczyk has released two solo albums – 2013's The Flood and the Mercy and 2010's Alive, and continues to tour all around the world. I caught up with the former front man at a Copper stop at Tarrytown Music Hall late last month for an interview. Before we sat down for a chat, he spontaneously grabbed a guitar and played "I Alone." Music is life. Life is music.