Debbie Gibson and the Fountain of "Electric Youth;" June Swoon with 5 For Fighting with…Five For Fighting
For SJS
I'm not ashamed to say it – I was a "Debhead." Back in the 1980s as my sister was hanging up "pin-ups" of Rob Lowe and Ralph Macchio, I was hanging up my Debbie Gibson Tiger Beat tearsheets on my wall. Gibson made for an eclectic wall mix that also included "The Bash Brothers" Mark McGwire and Jose Canseco, Hulk Hogan, and a poster I got when I purchased M.U.S.C.L.E. figures. Oh, and I also bought my sister "Electric Youth" perfume for no reason at all.
It goes on. I saw her in concert numerous times, nearly burned a hole in her smash records Only in My Dreams and Electric Youth, and caught her in Les Miserables on Broadway even though I had already seen the show six times in five years. Needless to say, for me, the 80s pop icon was a big deal.
Let's move on. Last month, the singer/songwriter/actress performed her hits ("Out of the Blue," "Foolish Beat," to name a few) with Jessie's Girl at The Capitol Theatre in Port Chester, and this Debhead snagged an interview. Before we get to it, let me jump in my DeLorean and tell the chubby teenage me that life indeed will get better. Speaking of which, I've aged and she apparently hasn't. Anyway, watch the interview in Gibson's dressing room (sorry about the lighting) below:
It's a new month, which means another installment of A-Sides' "5 for Fighting with…Five for Fighting." Each month, the one-man band John Ondrasik sits down (although since it's via email it's quite possible he's standing – who knows) with this guy (I'm pointing to myself right now), and fields silly questions like soccer balls. I have no clue what that means, but it doesn't matter. Read on, learn something, and thank me later.
You're going to go out on tour in the fall. Why aren't you touring much over the spring? Can't the beach wait?
Sorry, I'm developing a TV show, writing a musical, producing three artists, doing symphony, private, corporate and speaking gigs while juggling teenagers, a family manufacturing business, and my wife's shoe obsession. Luckily, I'm trapped in a midlife crisis gravity well or it could be debilitating.
I know the feeling only not really. Which song is simply not appropriate to blast with the top down on the 405?
"Dixie Highway" by Journey. That said, when cruising the 65 Mustang down the 405, I only listen to "Traffic". (Apologies)
Summer blockbuster movies are popping up each week, which one are you most excited about and which franchise would you like to write the theme song for?
Funny you ask! I have a song on hold for a HUGE Oscar Worthy Blockbuster coming soon to a theater near you. That said, if they blow me out, it's more Ishtar meets Waterworld. I enjoy writing for film and TV because if the film tanks its not because of me, and if the film is a smash…well it's still not because of me.
Moving on, what's the worst experience you've ever had with sun burn or sideburns. Pick only one.
Sideburns profligate only positive karma so I'll take sun burns for $600, Alex. Did you know Five For Fighting was twice an answer on Jeopardy? I wager $10,354 you did not know that. Daily Double envy I imagine.
I did not know that, but I have to ask, can we pretend that airplanes in the night sky are like shooting stars?
When did you start writing for Bieber? Can I get in on that?
About A-Sides with Jon Chattman:
Jon Chattman's music series features celebrities and artists (established or not) from all genres performing a track, and discussing what it means to them. This informal series focuses on the artist making art in a low-threatening, extremely informal (sometime humorous) way. No bells, no whistles — just the music performed in a random, low-key setting followed by an unrehearsed chat. In an industry where everything often gets overblown and over manufactured, Jon strives for a refreshing change.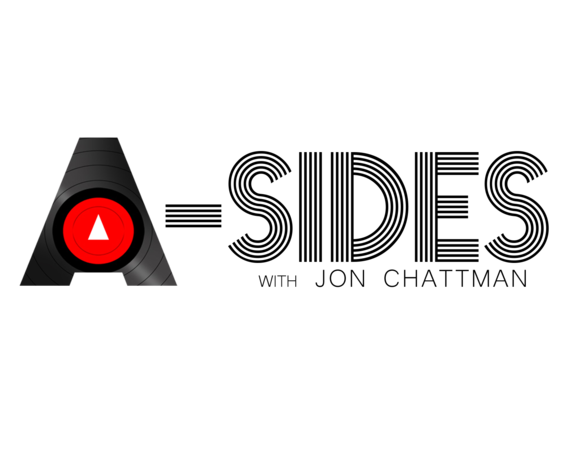 Stay Connected:
http://www.thisisasidescom/
https://www.facebook.com/thisisasides
https://twitter.com/ThisIsAsides