Can't "Castaway" Blues Traveler Ever.
For me, the early-to-mid 1990s were a golden age in rock and roll. Sure, Nirvana, Pearl Jam, Soundgarden, and the Seattle scene bear most of the kudos (and rightfully so), but it's important not to forget other bands that dominated in the "grunge" and alt-heavy era. I'm talking to you Everclear, Dave Matthews, Stone Temple Pilots, Live, and Filter. But, let's move on and get right to the point of this post. While alt-rock was king during a five-to-seven year period so was alt-pop-rock. Think Jewel. Think Melissa Etheridge. And think about the band I'm about to feature with a grin the size of Nantucket: Blues Traveler
In the age of the mosh pit, the band (less pop more genre smorgasbord) broke out like a pimple on your ass after an hour sitting on the gym bleachers with the windows shut with their utterly original sound and utterly original, harmonica playing frontman John Popper. Part blues, part rock, some soul, and other goodies, the band scored mega-hits with "Run Around" and "Hook," and unofficially started a trend with the creation of the H.O.R.D.E. touring music festival.
The band has never stopped since. Currently consisting of guitarist Chan Kinchla, drummer Brendan Hill, bassist Tad Kinchla and keyboardist Ben Wilson (original bassist Bobby Sheehan passed away in 1999), they're as prolific as ever – and dare I say more ballsy. Off the release of their 2012 double album 25, the Jersey boys just dropped Blow Up The Moon, a mixed bag of music featuring collaborations with everyone from Plain White T's to 3OH!3 to fellow '90s staples Hanson, Jewel, and JC Chasez of NSYNC. The outcome is gloriously bonkers.
At the Gibson Guitar showroom in New York City late last month, the band performed a pair of tracks and playfully discussed their new album, cover art, and more. Filmed by Mike LoBello, you're in the for quite a treat. See, the hook really does bring you back.
"Castaway"

Interview

* For an exclusive performance of "Top of the World," click here.
A-Sides "Delve Into Twelve" Countdown
Each week A-Sides unleashes its top 12 tracks of the week AKA the "Delve Into Twelve" based on the following contributing factors: songs I'm playing out that particular week no matter when they were released (think overlooked songs, unreleased tracks and old favorites), songs various publicists are trying to get me to listen to that I did and dug a bunch, posts and trends I've noticed on my friends' Facebook walls and, most importantly: what my toddler is currently enjoying thoroughly with an assist from my newborn.
12. "Believe" (debut) – Mumford & Sons
11. "Dream Lover" (LW-11) – The Vaccines
10. "Knock Knock Knock" (LW-8) – Spoon
9. Hollow Moon (Bad Wolf)" (LW-6) – AWOLNATION
8. "Life Underwater" (LW-7) – Flagship
7. "Jailbreak" (LW-9) – AWOLNATION
6. "The Ground Walks, With Time in a Box" (LW-3) – Modest Mouse
5. "Destruction" (LW-2) – Joywave
4. "Painted" (LW-10) – MS MR
3. "My Type" (LW-4) – Saint Motel
2. "Ex's & Oh's" (LW-1) – Elle King
1. "Now" (LW-5) – Joywave
About A-Sides With Jon Chattman:
Jon Chattman's music series features celebrities and artists (established or not) from all genres of music performing a track and discussing what it means to them. This informal series focuses on the artist making art in a low-threatening, extremely informal (sometime humorous) way. No bells, no whistles, just the music performed in a random, low-key setting followed by an unrehearsed chat. In an industry where everything often gets overblown and overmanufactured, Jon strives for a refreshing change. Artists have included fun., Charli XCX, Imagine Dragons, Alice Cooper, Joe Perry, Gary Clark Jr., STP, American Authors, Echosmith,and many, many more!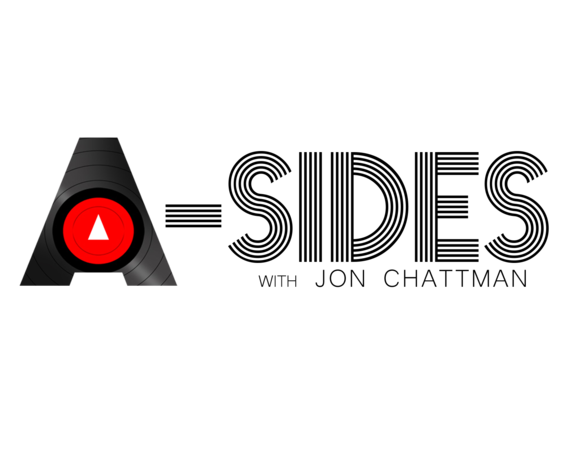 Stay Connected:
http://asidesmusic.com/
https://www.facebook.com/thisisasides
https://twitter.com/ThisIsAsides