A Tuesday Trifecta with Budding Stars Coeur de pirate, Cady Groves, and Goldford
Béatrice Martin is an International star. We're talking David Hasselhoff levels here – especially in her native Canada. Known as Cœur de pirate, the Montreal singer/songwriter has had #1 hits on Canadian radio, her music videos have scored millions of hits on YouTube, and she's sold out shows across Europe and the United States. Speaking of the latter, get ready to hear a lot more of her in the states. Signed to Cherrytree/Interscope Records – appropriately the home of Gaga and Goulding – she dropped her debut Roses last summer, and it's blooming like an onion at Outback Steakhouse. Watch her A-Sides performance of "Undone" below. It'll cut right to your very core. See the performance, which was also shot at Primary Wave, and interview below.
"Undone"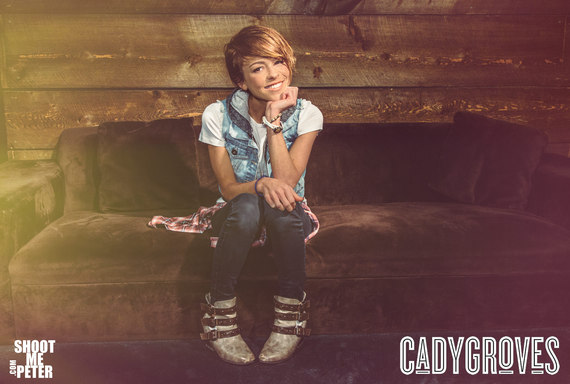 Very few artists actually dedicate an album to their fans nevermind for free, but that's exactly what rising pop star Cady Groves just did. The artist, who has already garnered some serious love from everyone from Billboard to Idolator, recently released an EP entitled Dreams, which essentially thanks her fans for fulfilling hers. The Oklahoma-based singer/songwriter has been around for quite a bit, having signed with RCA in 2010, but she finally coming into her own this year. Last spring, she self-released a single and video for "Crying Game," a deeply personal song drawn from her rocky childhood, and she's currently on the Vel Records roster. Earlier this month at Primary Wave's A-Sides Studio in New York City, Groves performed a pair of tracks for A-Sides and fielded questions like a pro. Watch the videos, which were filmed by shootmepeter.com, below.
"Dreams"

"Caught"

Interview

Picture this meme: the Dos Equis guy with white letters over him saying, "I don't usually post three artists in one 'A-Sides' post, but when I do I make sure they're all kinds of awesome." Yep, I'm going for a Tuesday trifecta here with rising pop star Goldford rounding out this edition. The St. Louis native has had some Adonis Creed momentum going on for the last year with Pandora selecting him as an "Artist to Watch," and his last album Shed A Little Light netting over 750,000 streams on Spotify. He's also shared the stage with some alt-rock/cross-over mainstream artists like American Authors and X Ambassadors, and has had key placements in a variety of commercials and TV spots.
The artist dropped by for an A-Sides session last month at Cafe Coco in Nashville (yep, we film there, too), and performed two songs and sat down for a chat. Watch the vids below, which were filmed by Andrew Thorpe.
"Style like You"

"Upside Down"

Interview

About A-Sides with Jon Chattman: Jon Chattman's music series features celebrities and artists (established or not) from all genres performing a track, and discussing what it means to them. This informal series focuses on the artist making art in a low-threatening, extremely informal (sometime humorous) way. No bells, no whistles — just the music performed in a random, low-key setting followed by an unrehearsed chat. In an industry where everything often gets overblown and over manufactured, Jon strives for a refreshing change. Artists featured on the series include Imagine Dragons, Melissa Etheridge, Air Supply, Joe Perry, Alice Cooper, fun, Bleachers, Charli XCX, Marina and the Diamonds and Bastille.
Stay Connected:
http://ThisIsASides.com
https://www.facebook.com/ThisIsASides
http://www.twitter.com/thisisasides