Yoko Ono Discusses New Album, Bowie, and the Message of "Love & Understanding"
February 17, 2016 4:43 pm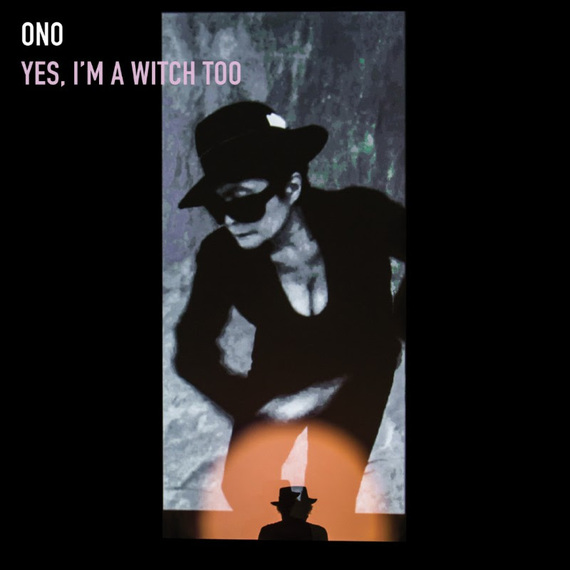 Photo/Scott Rudd (containing image by Karl Lagerfeld)
How do you even try to come up with a worthy opening sentence about Yoko Ono? Well, you don't. You just plug her latest project, and hope and pray that millennials know who she is, what's she's done, and just how significance her life has been. With that, let's get to present day. This Friday, the iconic musician, activist, performance artist, and peacekeeper will release Yes, I'm a Witch, Too, a sequel to her critically acclaimed 2007 album. Like the first record, the new one features a wide range of eclectic collaborations and remixes with artists including Death Cab For Cutie, Miike Snow, tUnE-yArDs, and her own son – and artist in his own right – Sean. Witch will be available as a double vinyl set, deluxe CD, and across various digital formats. A-Sides was fortunate to have a chat with Ono last week, and with that, I'll be quiet and let the wise one speak…
You have a diverse mix of amazingly talented artists – your son included – on this record. How'd you decide who you wanted to work with and how easy was it to secure them for the record?
These musicians did not exist when I first stamped on my idea of Unfinished Music on the cover of Two Virgins. Now, it seems that there are some cool musicians who understand the concept and digging it. They just appeared.
What was the biggest surprise you had while making this record? For example, did a song come out totally different than expected?
I expect nothing. If any of us do, the quality of the music will be too contrived to put [on] the disc. It will be an insult to the musicians .
We arguably need peace more than ever it seems. Are there any artists in the industry today that you see yourself and/or John in who can carry that message?
The age of heroism is over. If anything all of us are heroes. Together we are carrying the message of love and understanding.
Speaking of heroism, or more specifically, "heroes," we recently lost David Bowie. Yet, he's left behind sort of a treasure trove of new material. Can you explain just how much he meant to you and the world, and draw any parallels between him and John?
What he left is still David. Unless there were precise instruction by him what to do with it, I'd like for the world to imagine the power of the treasure trove and it's incredible shine for an incredible moment.
Can you impart some words of wisdom to my year-old son now so I can play it back for him when he's old enough to wrap his head around your answer?
Your son is already a wise man. Ask him what he thinks what we should do. But one thing we should remember is that it is not ours to decide, except to see with our soul love.
For more artist interviews and performances, visit thisisasides,com.
A-Sides' "Delve Into Twelve" Countdown
Each week A-Sides unleashes its top 12 tracks of the week AKA the "Delve Into Twelve" based on the following contributing factors: songs I'm playing out that particular week (no matter when they were released — think overlooked songs, unreleased tracks and old favorites), songs various publicists are trying to get me to listen to that I did and dug a bunch, song posts and trends I've noticed on my friends' Facebook walls and, most importantly: what my toddler is currently enjoying thoroughly with an assist from my infant.
About A-Sides with Jon Chattman:
Jon Chattman's music/entertainment series typically features celebrities and artists (established or not) from all genres performing a track, and discussing what it means to them. This informal series focuses on the artist making art in a low-threatening, extremely informal (sometime humorous) way. No bells, no whistles — just the music performed in a random, low-key setting followed by an unrehearsed chat. In an industry where everything often gets overblown and over manufactured, Jon strives for a refreshing change. Artists featured on the series include Imagine Dragons, Melissa Etheridge, Air Supply, Joe Perry, Alice Cooper, fun, Bleachers, Charli XCX, Marina and the Diamonds, and Bastille.