DEPLOYING THE BELLE BRIGADE AND UNLEASHING THE INAUGURAL FIVE FOR FIGHTING WITH FIVE FOR FIGHTING
2014 is winding down, but The Belle Brigade will likely feel it, love it, and live it long after the ball drops in Time Square. The folky-rock duo of Barbara Gruska and her younger brother Ethan released their new album Just Because, which plays with a ton more excitement than the passive title suggests, and toured with The Head and the Heart and Jenny Lewis. They also spent the summer and fall opening up for acclaimed singer/songwriter Ray LaMontagne. They even played in the singing and bearded wonder's backing band. Good for them. These sibs, with their killer lyrics, subtly powerful vocals, and kick-ass musicianship, deserve everything they got this year. Good for them. Hooray for good music.
Anyway, last month the duo performed atop a New York rooftop, singing two songs, and sitting down for a chat. Watch on, and marvel in their marvelousness. Oh, and please don't bother them about being Star Wars' iconic composer John Williams' grandchildren like I did. Hashtag: fanboy. Anyway, read on!
"Ashes"
"When Everything Was What It Was"
Interview
New A-Sides Feature:
Introducing Five For Fighting with…Five For Fighting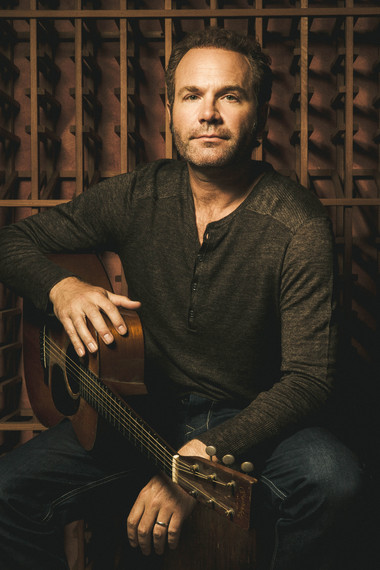 Jeremy Cowart
Last month, John Ondrasik of Five For Fighting spoke with A-Sides about his new song for the hit CBS series Hawaii Five-O. The interview was so rewarding I asked if he'd be up for a monthly interview in which I ask him five silly questions. The gifted musician, who has several 2015 tour dates booked with his quartet, obliged and will likely regret it once I hit "publish" on this post. Read on, and enjoy. And, hey if this doesn't work out for him, he's sold millions of albums, and is a Grammy Award-nominated stud. Anyway, read on, and please stay John. Happy Holidays!
Describe your respective morning afters following the recent LA Kings Cup victories.
Breakfast with the devil, Twitter trolling San Jose Sharks fans, Crying…
The holidays are among us, name five things you won't be receiving for Christmas.
Hair Spray, Near Beer, Breaking Bad Season 7, Calling Birds, and a good review from Rolling Stoned.
If science allowed people to live to 200, how irrelevant would your song 100 Yearsbecome?
You're so creative…can't believe The Daily Show hasn't called yet.
[Wipes tears, asks next question] You do so much charity work, let's take a break in the nonsense, and tell me about all that you do.
Ah…I take my Daily Show crack back. I'm honor to have supported our troops with USO shows and the CD for the Troops project, which delivered one million free CDs to active military. This month, I'll be playing the Kennedy Center to raise money for Gary Sinise's Foundation, which does great work for our severely wounded warriors. "Augie's Quest" to cure ALS, Autism, Save the Children are other causes we've worked with Virgin Unite being our latest partner.
The ability to use music to raise awareness, funds, and energy for positive change in our world is the highlight of my career.
Thanks for that John. Now, I'll lower the bar again in closing. Describe the plot of The Hobbit: The Battle of Five for Fighting
People Live, People Die…Merry Christmas!
A-Sides "Delve Into Twelve" Countdown
Each week A-Sides unleashes its Top 12 tracks of the week AKA the "Delve Into Twelve"based on the following contributing factors: songs I'm playing out that particular week NO MATTER WHEN THEY WERE RELEASED (think overlooked songs, unreleased tracks, and old favorites), songs various publicists are trying to get me to listen to that I did and dug a bunch, posts and trends I've noticed on my friends' Facebook walls, and — most importantly — the songs my two-year-old-plus son gravitates toward by stomping his feet in approval. Yeah, you read that right. This weeks follows below (LW= last week's rank).
12. 'The Party Line" (LW-12) – Belle and Sebastian
11. "Beggin For Thread" (LW-9) – Banks
10. "Inside Out" (LW-8) – Spoon
9. "Something From Nothing (LW-6) – Foo Fighters
8. "Every Breaking Wave" (LW-7) – U2
7. "Da Vinci" (LW-5) – Weezer
6. "Somebody New" (debut) – Joywave
5. "Hymnals" (reentry) – Grizfolk
4. "O" (LW-4) – Coldplay
3. "First" (LW-1) – Cold War Kids (Watch their exclusive A-Sides performance here.)
2. "Mess is Mine" (LW-2) – Vance Joy (Watch his exclusive performance of the song for A-Sideshere!)
1. "Shut Up and Dance" (LW-3) – Walk the Moon
_________
About A-Sides Music
Jon Chattman's "A-Sides Music" series was established in August 2011 and usually features artists (established or not) from all genres performing a track, and discussing what it means to them. This informal series focuses on the artist making art in a low-threatening, extremely informal (sometimes humorous) way. No bells, no whistles — just the music performed in a random, low-key setting followed by an unrehearsed chat. In an industry where everything often gets overblown and over manufactured, I'm hoping this is refreshing. Artists have included: fun, Courtney Love, Air Supply, Bastille, Vance Joy, Alice Cooper, Echosmith, Charli XCX, Jake Miller, American Authors, Cold War Kids, Imagine Dragons, Gary Clark Jr., and more!A-Sides theme written and performed by Blondfire.
Stay Connected:
http://asidesmusic.com/
https://www.facebook.com/asidesmusic
https://twitter.com/AsidesMusic