Taking in the "Antithesisness" – Ting Tings Get "Wrong" while The Suffers "Make Some Room"
Kim Wilde's "You Keep Me Hangin' On." Whitney Houston's "I Will Always Love You." Johnny Cash's "Hurt." There have been so many amazing covers in music but perhaps the best of all-time is Charlie Day's coked out cover of The Ting Tings' "That's Not My Name" in the 2011 comedy Horrible Bosses. The band behind that hit song has had countless triumphs such as that one in their career. Aside from their lucky Day, they've appeared on screen with Muno and company on Yo Gabba Gabba!, and have scored numerous hits like "Great DJ" and the timeless "Shut Up and Let Me Go," all of which were off their mega-fantastic We Started Nothing release in 2008.
But there's more to The Ting Tings than all that's been mentioned above in a hopefully witty, well-written paragraph. The British duo of Katie White and Jules De Martino have been slamming dance-ready rock tracks since their debut ("Hands" is one track that makes my pants dance), and are currently touring on behalf of their third studio album Super Critical. Moments before they played the Marlin Room at Webster Hall in New York City, the duo took time out to film an interview within The Studio at WH. Watch on as they discuss everything from a certain It's Always Sunny in Philadelphia star to their current master work. Following the interview is an exclusive performance of "Wrong Club," which is so very, very right. Video and photo by shootmepeter.com.
Exclusive live performance of "Wrong Club" – courtesy of JBTV/Chicago
Click here
The Suffers are the antithesis of The Ting Tings. For starters, they have more members in their band than I do in my family. A comparison can be made, however, in that like the UK duo above, The Suffers sound amazing, have found success, and get your booty shakin' – albeit in a very non-disco club kind of way. Even before they released their earth-shattering debut EP Make Some Room, hype started following the band. Led by Kam Franklin, who sounds like the best dessert you've ever eaten, the Houston-based, ten-piece, 70's soul-inspired band have been praised by everyone from David Letterman to the New York Times, and rightfully so. They've played to packed audiences at just about every festival thus far and stole some of Lee Fields & The Expressions' thunder as his opener.
Before we fittingly "Make Some Room" for the band below, I should namedrop the rest of the band because everyone brings something to the table: bassist Adam Castaneda, vocalist/keyboardist Pat Kelly, trumpet player Jon Durbin, trombonist Michael Razo, guitarist Kevin Bernier, percussionist Jose "Chapy" Luna, drummer/vocalist Nick Zamora, jazz saxophonist Cory Wilson and guitarist/vocalist Alex Zamora. OK watch the videos below (filmed by Chris Williams), and thank me via email, comment, or carrier penguin. Yeah, I said penguin. Who wouldn't want to see that?
"Make Some Room"

Check out the A-Sides performance of "Gwan" here.
For a quirky interview with the band, click here.
A-Sides "Delve Into Twelve" Countdown
Each week A-Sides unleashes its top 12 tracks of the week AKA the "Delve Into Twelve" based on the following contributing factors: songs I'm playing out that particular week no matter when they were released (think overlooked songs, unreleased tracks and old favorites), songs various publicists are trying to get me to listen to that I did and dug a bunch, posts and trends I've noticed on my friends' Facebook walls and, most importantly: what my toddler is currently enjoying thoroughly with an assist from my newborn.
12. "The Wolf" (debut) – Mumford & Sons
11. "Shots" (LW-10) – Imagine Dragons
10. "What Kind of Man" (LW-8) – Florence = the Machine
9. "Dream Lover" (debut) – The Vaccines
8. "A Rush of Blood" (LW-7) – Coasts
7. "Life Underwater" (re-entry) – Flagship
6. "Knock Knock Knock" (LW-9) – Spoon
5. "Destruction" (LW-5) – Joywave
4. "Hollow Moon (Bad Wolf)" (LW-3) – AWOLNATION
3. "My Type" (LW-4) – Saint Motel
2. "The Ground Walks, With Time in a Box" (LW-2) – Modest Mouse
1. "Ex's & Oh's" (LW-1) – Elle King
About A-Sides With Jon Chattman:
Jon Chattman's music series features celebrities and artists (established or not) from all genres of music performing a track and discussing what it means to them. This informal series focuses on the artist making art in a low-threatening, extremely informal (sometime humorous) way. No bells, no whistles, just the music performed in a random, low-key setting followed by an unrehearsed chat. In an industry where everything often gets overblown and overmanufactured, Jon strives for a refreshing change. Artists have included fun., Charli XCX, Imagine Dragons, Alice Cooper, Joe Perry, Gary Clark Jr., American Authors, Echosmith,and many, many more!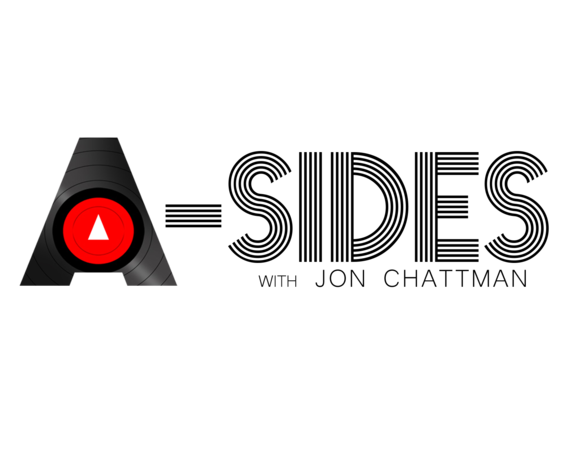 Stay Connected:
http://asidesmusic.com/
https://www.facebook.com/thisisasides
https://twitter.com/ThisIsAsides