Only "Blue Skies" with Lenka, "Catch" Eddie Gomez's Hot Track
"I'm just a little bit caught in the middle
Life is a maze and love is a riddle
I don't know where to go I can't do it alone I've tried
And I don't know why…"
It's hard to believe it's been seven years since Australia's Lenka dropped her self-titled album and notably – as referred above – her infectious hit single "The Show." But, "life moves pretty fast" as Ferris Bueller used to say with a wink and a smile. Still, the song has shown zero moth balls. It's that rare, truly timeless track that you never tire of it. I don't anyway. But, that's Lenka and it's been the case with other songs of hers as well. Let's get to the point: earlier this week, she dropped her new studio album The Bright Side, and it's another album rich in pop goodness. The musician is currently on her North American headline tour (see dates below), and stopped by Primary Wave to perform a pair of tracks and take part in a chat exclusively for A-Sides. I can't think of a better way to start the summer. I dare you not to smile.
LENKA // 2015 Summer Tour Dates
June 19th Portland, OR Doug Fir Lounge
June 21st Seattle, WA Barboza
June 23rd Salt Lake City, UT Urban Lounge
June 24th Denver, CO Lost Lake Lounge
June 28th Dallas, TX House of Blues – Cambridge Room
June 29th Austin, TX Stubbs Jr.
June 30th Houston, TX House of Blues – Bronze Peacock Room
July 8th Chicago, IL Beat Kitchen
July 9th Minneapolis, MN Cedar Cultural Center
July 10th Madison, WI The Frequency
July 11th Ann Arbor, MI The Ark
July 13th Toronto, ON Legendary Horseshoe Tavern
July 15th New York, NY Le Poisson Rouge
July 16th Boston, MA The Sinclair
July 17th Wilmington, DE World Cafe Live at the Queen
July 18th Vienna, VA Jammin Java
July 20th Chapel Hill, NC Local 506
July 21st Atlanta, GA Vinyl
"Blue Skies"

To watch Lenka perform "Unique," click here.
Like Lenka, Eddie Gomez is making some feel-good music that's as infectious as your toddler with strep. His music has already been featured in Apple's iWatch campaign, and scored placements on VH1 and Coca Cola to name a few. The trend will continue when the budding star plays the Staples Center in July during Halftime at an LA Sparks game. Specifically, he'll play "Catch Me if You Can," an infectious perfect-for-summer track A-Sides is ecstatic to PREMIERE – right here, right now.
As Gomez said, the song is about "a risk taker that will do the unconventional, and think outside of the box (so to speak) to achieve his dreams. Being creatively different in his thinking then most individuals, makes him vulnerable to feeling like an outcast, and his lack of common ground makes him feel disliked by his peers."
Have a listen, and you're welcome.
A-Sides "Delve Into Twelve" Countdown
Each week A-Sides unleashes its top 12 tracks of the week AKA the "Delve Into Twelve" based on the following contributing factors: songs I'm playing out that particular week (no matter when they were released – think overlooked songs, unreleased tracks and old favorites), songs various publicists are trying to get me to listen to that I did and dug a bunch, song posts and trends I've noticed on my friends' Facebook walls and, most importantly: what my toddler is currently enjoying thoroughly with an assist from my newborn.
About A-Sides With Jon Chattman:
Jon Chattman's music series features celebrities and artists (established or not) from all genres of music performing a track and discussing what it means to them. This informal series focuses on the artist making art in a low-threatening, extremely informal (sometime humorous) way. No bells, no whistles, just the music performed in a random, low-key setting followed by an unrehearsed chat. In an industry where everything often gets overblown and overmanufactured, Jon strives for a refreshing change. Artists have included fun., Charli XCX, Imagine Dragons, Alice Cooper, Joe Perry, Gary Clark Jr., STP, American Authors, Echosmith,and many, many more!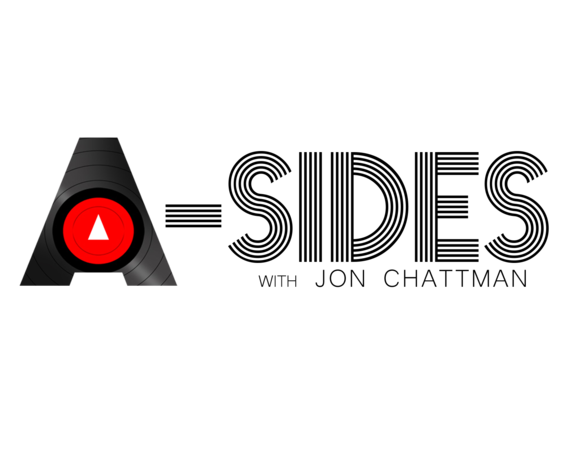 Stay Connected:
http://ThisIsASides.com
https://www.facebook.com/ThisIsASides

https://twitter.com/thisisasides