This is Melissa Etheridge
"I wish there was a way to know that you're in 'The Good Old days' before you've actually left them."
– Andy Bernard, The Office
That quote from the last episode of the beloved comedy always gets me because each day I feel that way. Case in point: any time I hear music from the early-to-mid 1990s – I'm transported to an era of alt-rock and grunge. It's almost too hard to take sometimes because it means/meant so much, and I just want to Marty McFly back to that time in which beloved friends were still here, and the real world was somewhere off in the distance.
During this time, my "golden age" of music, I was going to a different show – from Green Day to Stone Temple Pilots to Pearl Jam (of course) – with my best bud Steve and hitting Tower Records to get the next breaking band weekly. It was an amazing time to listen, sing, and mosh. We were almost always in the pit, but somehow a singer/songwriter broke through the rock, slams, and sweat. Somehow in a world rich in grunge and angst rock (mainstream radio back then was all about alt-rock – from Hole to The Cranberries to Dishwalla), Melissa Etheridge broke through and became my generation's Janis Joplin. In New York City, it was common to hear a song from The Offspring one minute, and Etheridge the next. This "eclectricity" helped propel this era of rock even further, and helped this blogger, who was often dressed in an opened long-sleeve plaid shirt, expand his musical taste further. Rock is rock. Love is love.
Like so many, I began listening regularly to Etheridge from her breakthrough Yes I Am album. While "I'm the Only One" and "Come to My Window" were played on overdrive, I went back to her back catalog and was mesmerized. My two-hour commute to school was very often switching sides of her self-titled debut album (or, um, cassette), which included personal favorites "Similar Features," "Chrome Plated Heart," and the eventual re-released explosive "Like I Do."
Listening to the tunes set off a light bulb back then in that I had always wondered who sang all those moving songs from the little seen, indie flick Where the Day Takes You with Sean Astin and Will Smith.
More albums came out, more hit singles came out, more moved I became, and I caught the rocker in concert several times in-between mosh stops at the Roseland Ballroom. So where am I going with all of this? Seriously, it's the longest lead to a story ever. Well, last month, Etheridge sat down for an A-Sides interview before she took the stage at the Tarrytown Music Hall.
As a fan of the Grammy/Oscar winner's music as well as her "groundbreakingness", and advocacy for equal rights for all, it was a lovely "pinch me" moment not to mention another chapter in my proverbial nostalgic trip folder. As authentic as her music, she and I discussed that 1990s music scene, rock music relevance today, and her recently released album I Am M.E.. She also discussed a new concert DVD A Little Bit Of Me: Live In L.A., which was recorded December 12, 2014 at the historic Orpheum Theater in LA, which features hits, deep cuts, and new songs plus a special appearance by the always amazing Delta Rae.
Etheridge will be on the road all summer, making stops in over 50 cities nationwide. She'll also co-headline some dates with fellow rock icons Blondie and Joan Jett. Watch the interview below, and pray rock and roll comes roaring back into the mainstream like it did when Dave Grohl was just getting his Foo on, and Billie Joe Armstrong preferred green dye over mascara.
About A-Sides With Jon Chattman:
Jon Chattman's music series features celebrities and artists (established or not) from all genres of music performing a track and discussing what it means to them. This informal series focuses on the artist making art in a low-threatening, extremely informal (sometime humorous) way. No bells, no whistles, just the music performed in a random, low-key setting followed by an unrehearsed chat. In an industry where everything often gets overblown and overmanufactured, Jon strives for a refreshing change. Artists have included fun., Charli XCX, Imagine Dragons, James Bay, X-Ambassadors, Joe Perry, Gary Clark Jr., STP, American Authors and many, many more!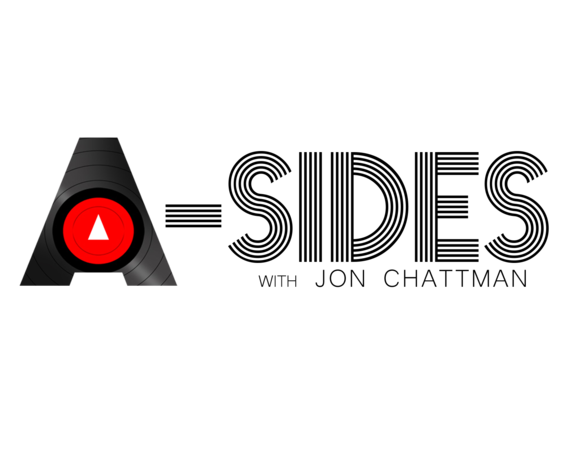 Stay Connected:
http://ThisIsASides.com
https://www.facebook.com/ThisIsASides

https://twitter.com/thisisasides