'Lovin' On' Cary Brothers; Recruiting Ex-Cops
It's hard to believe Zach Braff's outstanding coming-of-age flick Garden State is approaching its 11th anniversary. This A) makes me — probably you — feel old but B) makes me gleam from ear-to-ear because the film as well as its classic soundtrack still hold up and carries the same weight it did in 2004. Among the standout tracks on that Platinum-selling, Grammy-winning soundtrack by the way was a poignant track by Cary Brothers called "Blue Eyes."
Garden State put Brothers, an American indie rock singer-songwriter originally from Nashville, on the map, and his artistry kept him there. By the way, when I say "map" I don't mean he's literally implanted on a map. That, in itself, would be a different story. Anyway, moving on, the independent artist has toured worldwide, released two full length records, and become one of the most sought-after artists for film and television placements. If that weren't enough, his work with Tiesto brought him into the electronic dance realm, and it kicks more ass than a vintage Dwayne Johnson on a Sunday pay-per-view.
Anyway, let's move to his new EP Lovin' On You, which is the reason we're all here. The musician, who is currently on tour with equally-celebrated singer/songwriters Joshua Radin and Rachael Yamagata, dropped a four tracks of happiness. How happy is this record? Well, the title track's music video features a bunch of puppies. In any event, we caught up with Brothers in Manhattan in the midst of that aforementioned tour and asked him about the EP, the tour, and heading to Europe sooner than later. Watch the songs below (filmed by shootmepeter.com with an assist by Chris Williams (@thatbritguynyc), and check out the exclusive interview here.
"Lovin' on You"

"Blue Eyes"

Ex Cops
…And now for something totally different but no less awesome. I consider the mid-'90s alt-rock scene to be an embarrassment of riches. So. Much. Amazing. Music. There were so many — from Hole to Butthole Surfers, Elastica to Smashing Pumpkins, Pearl Jam to Weezer. Man, I miss that era but thankfully the duo of Amalie Brunn and Brian Harding are bringing back all those good feels — but with a contemporary twist. With heavy hooks and proverbial tips-of-the-cap to the Smashing Pumpkins era (not shocking to learn that their second album Daggerwas executive produced by the immortal Billy Corgan), the duo's music is refreshing in an industry often associated with a drought of originality.
Ex Cops, who formed in 2011, dropped Daggers last November, and are just now getting the airplay they so richly deserve. Alt-rock stations are playing their first single "Black Soap" as often as clean people take baths, and the nomadic duo (Harding is from North Carolina while Bruun is from Copenhagen, Denmark) will be on the road spreading their awesomeness to cities that don't suck. Details can be found here. Watch their performance of "Black Soap" below, and "Tragically Alright" right here. Oh, and check out this awesome interview which I Cyrano'd to my man Chris Williams, who also filmed the session.
"Black Soap"

About A-Sides With Jon Chattman:
Jon Chattman's music series features celebrities and artists (established or not) from all genres of music performing a track and discussing what it means to them. This informal series focuses on the artist making art in a low-threatening, extremely informal (sometime humorous) way. No bells, no whistles, just the music performed in a random, low-key setting followed by an unrehearsed chat. In an industry where everything often gets overblown and overmanufactured, Jon strives for a refreshing change. Artists have included fun., Charli XCX, Imagine Dragons, Alice Cooper, Joe Perry, Gary Clark Jr., American Authors, Echosmith,and many, many more!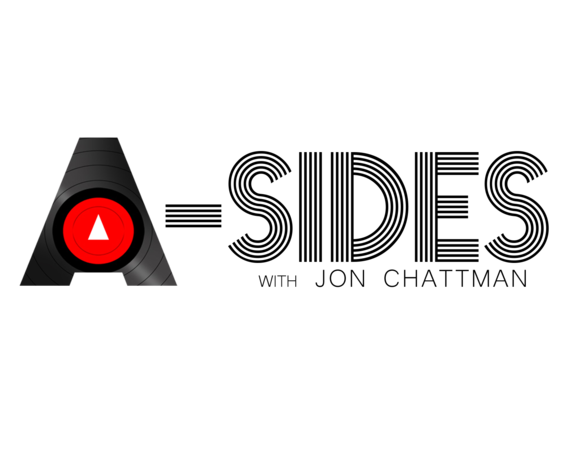 Stay Connected:
http://asidesmusic.com/
https://www.facebook.com/thisisasides
https://twitter.com/ThisIsAsides