Janine and the Mixtape Press Play; Rachel Lynn's "Flame"
A-Sides is fortunate to interview not just influential, established, [insert adjective here] talent but unique rising artists as well. Perhaps you've never heard of some of them or, if you have, maybe you haven't heard enough of. With that said, here we are. And remember, wherever you go, there you are. Anyway, to brighten the suckage that is a Monday morning, here are a dynamic duo of female singer/songwriters who have the goods to break out like a pimple after an ultra-sweaty day. First up is Janine and the Mixtape.
To put it simply, you want to play Janine and the Mixtape. The Brooklyn, by way of New Zealand, artist has been gradually climbing the fame ladder with her rich indie R&B and pop sound vocals. The talented musician is about to drop her six-song EP X X EP, and has been hyping up its May 12 release by unleashing a series of singles on her website. Pretty awesomely ballsy indeed.
At Primary Wave's A-Sides Studio in New York City earlier this month, Janine performed a track and sat down for a chat. Did that rhyme? No, but it came pretty close. Anyway before the videos, you should know that fame ladder I referred to a few sentences ago is no joke. Her X X EP is a follow-up to another one, Dark Mind , which threw her into mainstream with song placements on VH1's Love & Hip Hop Hollywood and features in just about every magazine. OK enough praise, let's jump right in. Watch the videos below, which were shot by Chris Williams (he also Cyrano'd my questions to her), and enjoy.
"This Moment"

Like Janine and the Mixtape, Rachel Lynn is a New York-based vocalist who creates music with style and substance. Her music is sort of pop music on the soul tip. By the way, I don't think anyone has ever said "soul tip" before nor should they. Anyway, this classically trained vocalist dropped her EP To Street & Transfer last fall, and it shows off not just her voice, but her deeply-felt lyrics.
At Primary Wave's A-Sides Studio in Lower Manhattan, the talented musician played two songs raw, and sat down for an interview covering everything from her music to losing her mother, a classically trained flutist and music teacher, at an early age. "ch-ch-check it out," and I mean that it a very Beastie Boys way since we lost MCA this day three years ago. Anyway, back to Lynn who just crushes it.
"Tend to the Flame"

Check out Lynn's exclusive performance of "The Claim" – click here.
Oh, and the interview here.
About A-Sides With Jon Chattman:
Jon Chattman's music series features celebrities and artists (established or not) from all genres of music performing a track and discussing what it means to them. This informal series focuses on the artist making art in a low-threatening, extremely informal (sometime humorous) way. No bells, no whistles, just the music performed in a random, low-key setting followed by an unrehearsed chat. In an industry where everything often gets overblown and overmanufactured, Jon strives for a refreshing change. Artists have included fun., Charli XCX, Imagine Dragons, Alice Cooper, Joe Perry, Gary Clark Jr., American Authors, Echosmith,and many, many more!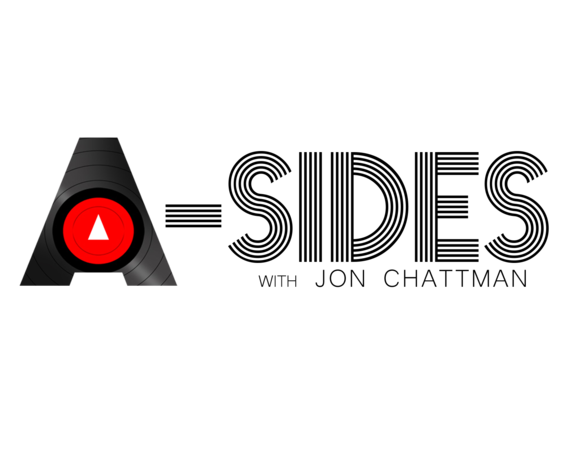 Stay Connected:
http://asidesmusic.com/
https://www.facebook.com/thisisasides
https://twitter.com/ThisIsAsides