Get "Friendly" with Bird Dog, Get "Grounded" with The Chordaes, and "Delve" into Summer
My friend Allie has a running gag that he can't believe the website "frogpants" is taken. It stems from a conversation years ago that putting two words together was a great gimmick to name a website or band. The reason I bring this up is – I guess – give a shameless plug to an existing website but more importantly to lead-in to a band called Bird Dog. See what I mean? It just works.
Yep, Bird Dog (Ben Chace, Nino Chace, Mark Dobbyn, David Christian, Peri Delorenzo, and Graham Norwood) have been around for a few years, and have been praise for their unique musicality: think seamlessly mixing rock, country, roots, and blues in a blender with Tom Petty floating on top of the end product like that kid in the cereal bowl in Honey, I Shrunk the Kids. You can hear this vibe on the Brooklyn band's album Bon Bon Voyage. At Primary Wave in NYC, they performed a pair of tracks and sat down for a chat. Enjoy it you will.
"Dear Friend"

To watch their exclusive version of "Above the Tree Line," click here, and interview there.
The Chordaes are another band out of York who are into the who genre bending. Part alt-rock with a little bit of power pop, longtime buds
Leo Sawikin, Ethan Glenn, and Jesse Serrano are set to drop their self-titled debut album later this year. They're currently promoting their first single and video "Touch the Ground," which earned some love from Diffuser.fm.
Sawakin performed the aforementioned track solo exclusively for A-Sides at Primary Wave recently, and chatted up the band and the upcoming record. Boom.
Delve into Summer
We break from our usual "Delve into Twelve" to give you the most unique giddy-up summer mix you'll likely hear. Listen to the playlist below, and revel in its eclecticness. I know I'll be rolling down my car window to anyone of these tracks, and/or pumping it at the beach on my, um, proverbial boom box. Play it loud and usher in summer the way it oughta be.
About A-Sides With Jon Chattman:
Jon Chattman's music series features celebrities and artists (established or not) from all genres of music performing a track and discussing what it means to them. This informal series focuses on the artist making art in a low-threatening, extremely informal (sometime humorous) way. No bells, no whistles, just the music performed in a random, low-key setting followed by an unrehearsed chat. In an industry where everything often gets overblown and overmanufactured, Jon strives for a refreshing change. Artists have included fun., Charli XCX, Imagine Dragons, Alice Cooper, Joe Perry, Gary Clark Jr., STP, American Authors, Echosmith,and many, many more!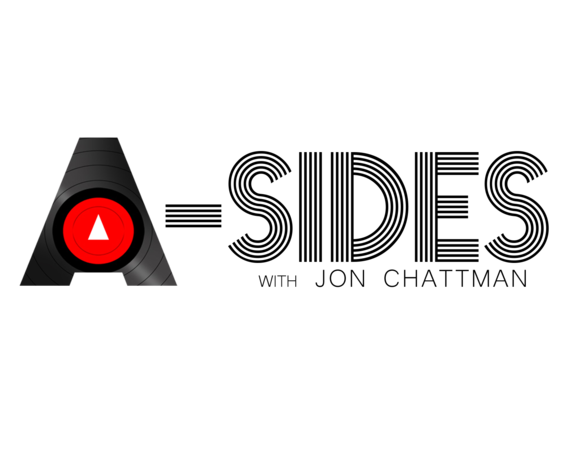 Stay Connected:
http://ThisIsASides.com
https://www.facebook.com/ThisIsASides

https://twitter.com/thisisasides