The Elle King and I
There are so many different ways to go with starting this blog post.  I could make some lame play on words on her last name being "King." But, I won't even though what I'd come up with would be fit for a queen. I could refer to her as "the next big thing" but that term gets passed around more than a bong at a Midwestern frat party. The designation often misfires anyway.  I could also point out that her dad is Rob Schneider from <em>Saturday Night Live</em>, but while that's cool, it really has nothing to do with who she is, what she does or why I'm talking about her. So let's just plow right in…
Elle King is one of the most buzzed artist in music today, and listen to her for a word or two, and you'll let out a big "no duh." To put it mildly, her critically acclaimed debut album <em>Love Stuff</em> is a gamechanger. The singer/songwriter's tone will drawn comparisons to Adele, Brenda Lee and perhaps a shot of Amy Winehouse (still too soon), but it's truly in a class of its own: sultry, smoky, sassy, edgy, twangy, Whiskey-soaked and about six other adjectives preceded by expletives more.  Take her alt-and-mainstream-breaking hit "Ex's & Oh"s, for example, which is a real firecracker.
The tattooed blonde starlet (let's all start using that word again right now) performed that tune and sat down for a fun, extended chat for yours truly at <a href="http://www.primarywave.com" target="_hplink">Primary Wave's</a> A-Sides Studio for this series. Obviously, she nailed both. Her personality may actually be more infectious than her music. Anyway, before the embeds, know that
King, who has already slayed on <em>The Today Show </em>and on <em>The Tonight Show Starring Jimmy Fallon. </em>, will be performing the National Anthem at the top of the main Klitschko vs. Jennings event from Madison Square Garden this weekend.
She will also be on the road with fellow <em>buzzometer </em>breaker <a href="http://www.huffingtonpost.com/jon-chattman/a-sides-with-jon-chattman_b_4137268.html" target="_hplink">James Bay </a> this spring and she'll be a regular in the festival circuit – performing at Lollapalooza, Bonnaroo, Hangout Fest and many others in coming months.  Lastly, her "Catch Us If You Can" appears in the Reese Witherspoon/Sofia Vergara-starrer <em>Hot Pursuit</em>. OK, enough get to the videos. You're welcome.
"Ex's and Oh's"

Interview:

A-Sides "Delve Into Twelve" Countdown
Each week A-Sides unleashes its top 12 tracks of the week AKA the "Delve Into Twelve" based on the following contributing factors: songs I'm playing out that particular week <em>no matter when they were released</em> (think overlooked songs, unreleased tracks and old favorites), songs various publicists are trying to get me to listen to that I did and dug a bunch, posts and trends I've noticed on my friends' Facebook walls and, most importantly: what my toddler is currently enjoying thoroughly.
12. "Run" (LW-8) – COIN
11. "Black Soap" (LW-7) – Ex Cops
10. "Shots" (LW-12) – Imagine Dragons
9. "Knock Knock Knock" (debut) – Spoon
8. "What Kind of Man" (LW-6) – Florence = the Machine
7. "A Rush of Blood" (LW-4) – Coasts
6. "No Cities to Love" (LW-4) – Sleater-Kinney
5. "Destruction" (debut) – Joywabe
4. "My Type" (debut) – Saint Motel
3. "Hollow Moon (Bad Wolf)" (LW-2) – AWOLNATION
2. "The Ground Walks, With Time in a Box" (LW-3) – Modest Mouse
1.  "Ex's & Oh's" (LW-1) – Elle King
About A-Sides With Jon Chattman:
Jon Chattman's music series features celebrities and artists (established or not) from all genres of music performing a track and discussing what it means to them. This informal series focuses on the artist making art in a low-threatening, extremely informal (sometime humorous) way. No bells, no whistles, just the music performed in a random, low-key setting followed by an unrehearsed chat. In an industry where everything often gets overblown and overmanufactured, Jon strives for a refreshing change. Artists have included fun., Charli XCX, Imagine Dragons, Alice Cooper, Joe Perry, Gary Clark Jr., American Authors, Echosmith,and many, many more!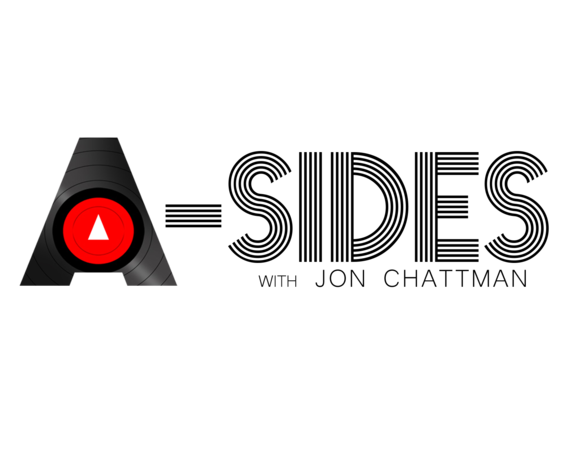 Stay Connected:
http://asidesmusic.com/
https://www.facebook.com/thisisasides
https://twitter.com/ThisIsAsides