Counting (on) Stars; May Edition of 5 for Fighting with… Five for Fighting
Decades after its release, people still question if Alanis Morrisette misused the word "Ironic" in her hit song. I still don't care. Speaking of irony, fellow Canadians Stars dropped an album last fall, their seventh, called No One is Lost, which wreaks of irony. Like their previous efforts, the latest album from the Canucks I've loved since their first record in 2000 (is the term Canuck OK to say?) is a slice of emotive, sometimes dark, but always synth pop.
A-Sides had the good fortune of interviewing the band at their recent Webster Hall show, where they took part in a laid back interview and performed a pair of tracks, one of which, comes off their 2010 effort The Five Ghosts, which I consider their best. But then again, who am I? Certainly not Jean Valjean. Anyway, watch on, and enjoy Stars. Filmed by Shoot Me Peter.
"This is the Last Time"

"Dead Hearts"

For StarsA-Sides interview, go to there.

Five for Fighting has little to do with the band Stars so I won't attempt a segue. I will, however, say this: there's no doubt singer/songwriter/sports fanatic John "FFF" John Ondrasik appreciates the Youppi namedrop I did in my line of questioning above this sentence (if you clicked on the interview link.) Anyway, as Ondrasik has done for several months now, he sat down with me – in the digital realm anyway – and answered five silly questions for this column within a column I like to call 5 for Fighting with…Five for Fighting. So, sit back and relax, and read this irreverently irrelevant interview!
You've had such a long career and it continues to blossom (it's spring so that word is a nice touch by the way). If you ever sat down to write an autobiography about your life. What would the title be, and who would write the foreword?
The title would be "Michael Jordan – My Life" I've always been one for creative marketing and would like to sell more than 12 books. (You can write the foreward as I hear you excel at bio's)
Thanks for the plug! I did write your bio on your website. Off topic, one of your songs from yesteryear was called "Easy Tonight." Was that about your college years? Zing. Burn. Ugh.
No, that song was "Summa Cum Laude". Why do all my songs have EASY in the lyric? EASY Tonight, Superman (It's not EASY), EASY Like Sunday Morning, EASY Lover, It's so EASY to fall in love, Take it EASY, Peaceful EASY Feeling…Are you not impressed? Eazy E got nothing on me.
Notice how I left "EASY" in all caps? That's how I roll. Anyway, why does Cinco de Mayo always fall on May 5th?
What is this? A beauty pageant?
Indeed. Bookends came out in 2013. Get with it man – let's get another album together. If you need help, I can play air triangle.
OMG…Either you are trolling me or butchered my title. It's Bookmarks buddy…and for that slight I'm tripling my monthly fee for B-Sides.
I love bookmarks, and clearly have Simon & Garfunkel on my mind. Lastly, my birthday is this month. What are you going to get me? Will it be the same thing you got me last year?
Another Daenerys Targaryen inflatable love doll on it's way.
A-Sides "Delve Into Twelve" Countdown
Each week A-Sides unleashes its top 12 tracks of the week AKA the "Delve Into Twelve" based on the following contributing factors: songs I'm playing out that particular week no matter when they were released (think overlooked songs, unreleased tracks and old favorites), songs various publicists are trying to get me to listen to that I did and dug a bunch, posts and trends I've noticed on my friends' Facebook walls and, most importantly: what my toddler is currently enjoying thoroughly with an assist from my newborn.
12. "The Wolf" (LW-12) – Mumford & Sons
11. "Dream Lover" (LW-9) – The Vaccines
10. "Painted" (debut) – MS MR
9. "Jailbreak" (debut) – AWOLNATION
8. "Knock Knock Knock" (LW-6) – Spoon
7. "Life Underwater" (LW-7) – Flagship
6. Hollow Moon (Bad Wolf)" (LW-4) – AWOLNATION
5. "Now" (debut) – Joywave
4. "My Type" (LW-3) – Saint Motel
3. "The Ground Walks, With Time in a Box" (LW-2) – Modest Mouse
2. "Destruction" (LW-3) – Joywave
1. "Ex's & Oh's" (LW-1) – Elle King
About A-Sides With Jon Chattman:
Jon Chattman's music series features celebrities and artists (established or not) from all genres of music performing a track and discussing what it means to them. This informal series focuses on the artist making art in a low-threatening, extremely informal (sometime humorous) way. No bells, no whistles, just the music performed in a random, low-key setting followed by an unrehearsed chat. In an industry where everything often gets overblown and overmanufactured, Jon strives for a refreshing change. Artists have included fun., Charli XCX, Imagine Dragons, Alice Cooper, Joe Perry, Gary Clark Jr., American Authors, Echosmith,and many, many more!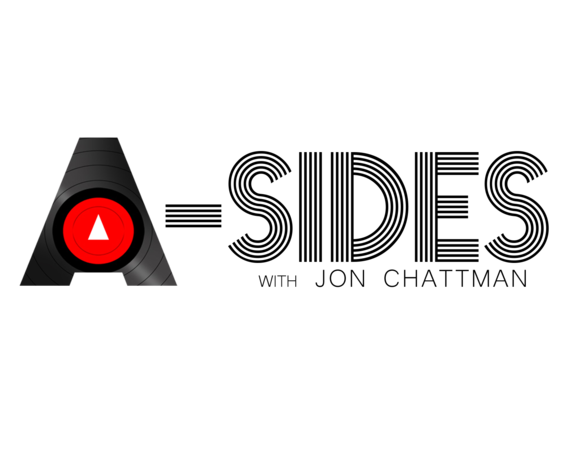 Stay Connected:
http://asidesmusic.com/
https://www.facebook.com/thisisasides
https://twitter.com/ThisIsAsides