Clearly Not "Out of Time" – Stone Temple Pilots' Chester Bennington and Dean DeLeo Discuss the Evolution and Future of the Band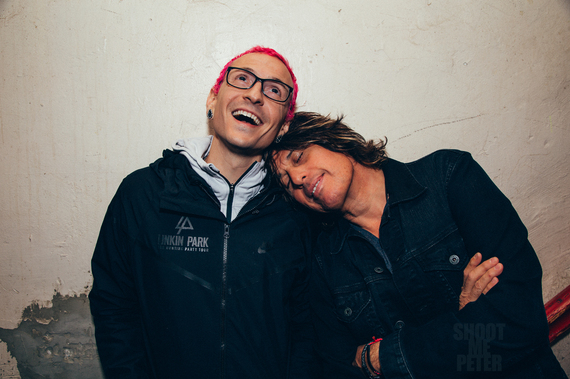 Photo and video interview by shootmepeter.com
Some bands lose or cut ties with lead singers and simply call it quits or find a similar-sounding singer to front the band and coast on a novelty tour each year. Not Stone Temple Pilots. With the addition of Linkin Park's Chester Bennington a few years ago, the iconic '90s alt-rock band is proving they're more Hagar after Roth than Cherone over Hagar. It's a continuation of their journey, and it's far from over.
It feels like an "insert here" moment for me to write about Scott Weiland's departure, and how he was fired after years of stuff you already know about, but STP deserve better in this post and any really. That's why I'm focusing on the single "Out of Time," which was on their debut 2013 High Rise EP, which reached #1 on the Mainstream Rock chart, the fact they're working on a full-length album, and a recent sold-out spring tour, which saw them on-point, tight, and burning through hits like "Big Empty" and "Interstate Love Song" and lovable deep cuts like "Adhesive" and "Meatplow" that made for a killer evening. That aside, the energy the crowd brought was matched on stage by Bennington and especially the STP mainstays
guitarist Dean DeLeo, bassist Robert DeLeo, and drummer Eric Kretz.
Aboard their tour bus, moments before they took the stage at Irving Plaza in New York City last month, Bennington and guitarist Dean DeLeo discussed STP's journey with A-Sides: where they've been, and where they're going. Watch the interview below along with exclusive performances from the Irving Plaza show courtesy of Yahoo! Before the embeds follow, here are the fall tour dates:
Sept 15 Cleveland, OH @ House of Blues
Sept 16 Detroit, MI @ Filmore
Sept 22 Cincinnati, OH @ Bogarts
Sept 23 Louisville, KY @ Palace Theatre
Sept 25 St Paul, MN @ The Myth
"Out of Time"

"Sex Type Thing"

To watch "Trippin On A Hole In A Paper Heart" click here.
To watch "Vasoline", click here.
A-Sides "Delve Into Twelve" Countdown
Each week A-Sides unleashes its top 12 tracks of the week AKA the "Delve Into Twelve" based on the following contributing factors: songs I'm playing out that particular week no matter when they were released (think overlooked songs, unreleased tracks and old favorites), songs various publicists are trying to get me to listen to that I did and dug a bunch, posts and trends I've noticed on my friends' Facebook walls and, most importantly: what my toddler is currently enjoying thoroughly with an assist from my newborn.
About A-Sides With Jon Chattman:
Jon Chattman's music series features celebrities and artists (established or not) from all genres of music performing a track and discussing what it means to them. This informal series focuses on the artist making art in a low-threatening, extremely informal (sometime humorous) way. No bells, no whistles, just the music performed in a random, low-key setting followed by an unrehearsed chat. In an industry where everything often gets overblown and overmanufactured, Jon strives for a refreshing change. Artists have included fun., Charli XCX, Imagine Dragons, Alice Cooper, Joe Perry, Gary Clark Jr., STP, American Authors, Echosmith,and many, many more!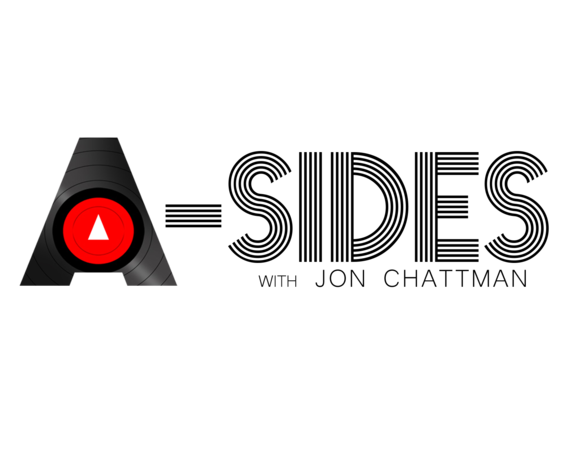 Stay Connected:
http://asidesmusic.com/
https://www.facebook.com/thisisasides
https://twitter.com/ThisIsAsides